New online guide to websites used by children
Do you know enough to talk to your child about online safety?
The NSPCC have launched a new online guide called Net Aware to help parent, carers and anyone working with children find out more about the websites children and young people are using.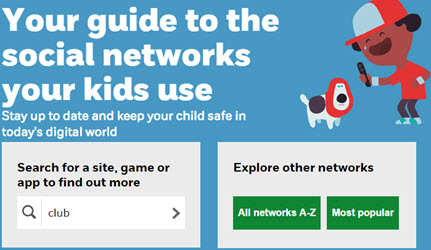 This really useful resource enables parents and carers to look up a wide range of commonly used websites, apps and online games and find out what they do, if there are any risks involved, whether privacy settings can be used and other information that will help keep children and young people safe online.
Young people told the NSPCC that the top 3 topics they most want to discuss with their parents around online safety are:
Privacy settings
Cyber bullying
Staying safe from strangers
The Net Aware website will give you the information you need to discuss these issues with the children and young people in your family.
Follow the links to the Net Aware website below to find out about:
There's also a useful downloadable guide for parents and families that you can print out and use to talk through online safety issues with your child.
Last updated: 23 September 2020