Ditch The Label 2015 Bullying Survey
More than 3,000 young people from 73 schools and colleges across the UK have taken part in the 'Annual Bullying Survey 2015', conducted by the anti-bullying charity, 'Ditch The Label'.
The survey results show that appearance is the number 1 aggressor of bullying.
Young people who have a disability, define themselves as LGBT or come from low income backgrounds were at highest risk of being bullied.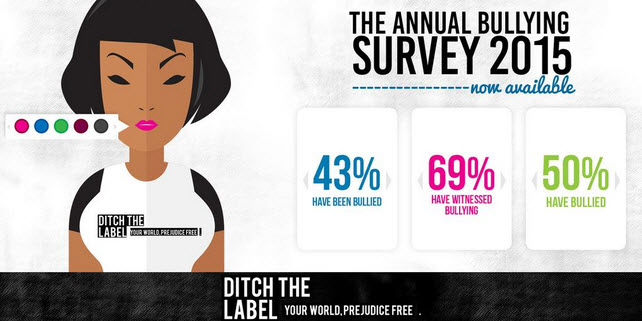 Last updated: 01 May 2015